Administratrice ~ Ange Gardien ~
PSEUDO : Calli
MESSAGES : 1164
AGE DU JOUEUR : 34
COPYRIGHT : Eden memories & tumblr
AVATAR : LEIGHTON MEESTER

JOB : Sénéchal
APPARTENANCE : Clan du Prince
CAPACITES : Domination & Chimérie
MOOD : séductrice et joueuse

Sujet: Re: Humeur Smiley Lun 3 Sep - 15:59

---

I'm trusty and sexy
Modératrice
PSEUDO : Azra
MESSAGES : 255
AGE DU JOUEUR : 29
COPYRIGHT : Azra pour l'ava, tumblr pour les gifs
AVATAR : Katharine McPhee

JUKEBOX : Touch Me — Katharine McPhee
JOB : Serveuse au Blue Night
APPARTENANCE : Mage
CAPACITES : Manipulation de la terre, vision des esprits
MOOD : Amnésique ^^'

Sujet: Re: Humeur Smiley Lun 3 Sep - 16:20

---

And it's hard to dance with a devil on your back. So shake him out. And I'm damned if I do and I'm damned if I don't. So here's to drinks in the dark, at the end of my rope. And I'm ready to suffer and I'm ready to hope. It's a shot in the dark aimed right at my throat. 'Cause looking for heaven, for the devil in me. But what the hell, I'm gonna let it happen to me. © Smash'

Ceux qui la connaissaient par le passé l'appellent Lutesia Codrescu.
Administratrice ~ Ange Gardien ~
PSEUDO : Calli
MESSAGES : 1164
AGE DU JOUEUR : 34
COPYRIGHT : Eden memories & tumblr
AVATAR : LEIGHTON MEESTER

JOB : Sénéchal
APPARTENANCE : Clan du Prince
CAPACITES : Domination & Chimérie
MOOD : séductrice et joueuse

Sujet: Re: Humeur Smiley Lun 3 Sep - 16:23

---

I'm trusty and sexy
If you like the evil you're a friend of mine
PSEUDO : En RP il faut l'appeller Gaia
MESSAGES : 236
AGE DU JOUEUR : 80
COPYRIGHT : JavaJunkie
AVATAR : Blake Lively

JUKEBOX : Mister Sandman - The Chordette
JOB : Rentière
APPARTENANCE : Gardienne de la Terre
CAPACITES : Magie de la Terre et de la Mort
MOOD : Joyeuse

Sujet: Re: Humeur Smiley Lun 3 Sep - 17:56

---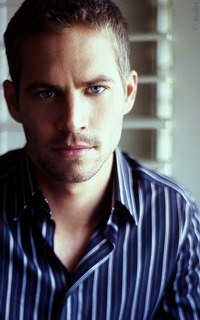 If you like the evil you're a friend of mine
PSEUDO : Bribri
MESSAGES : 1917
COPYRIGHT : Av' & Sign' : Ich
AVATAR : Paul Walker

JUKEBOX : Blood Theme -- Daniel Licht
JOB : Photographe au Victorian's Creation
CAPACITES : Domination & Aliénation Niveau 2
MOOD : Épris

Sujet: Re: Humeur Smiley Lun 3 Sep - 19:34

---